Employment Verification for Hiring the Best Employees
Our Employment verification Service provides a simple, affordable, and effective solution to help confirm that individuals are who they say they are.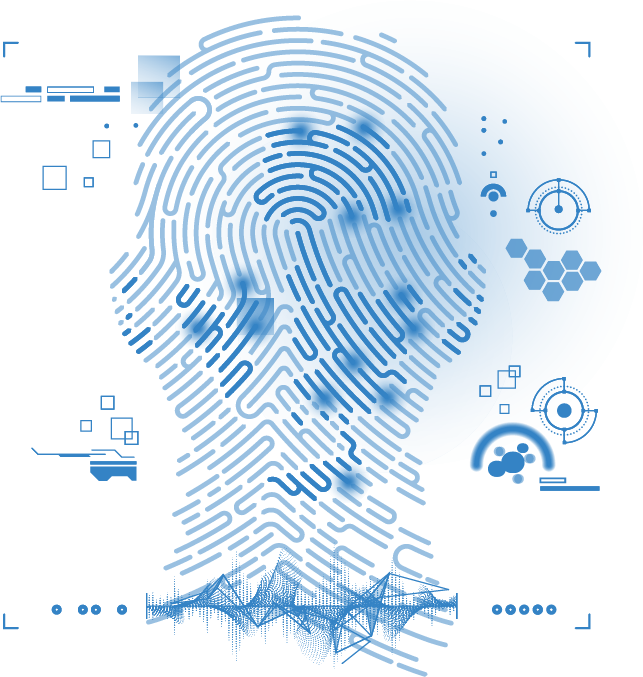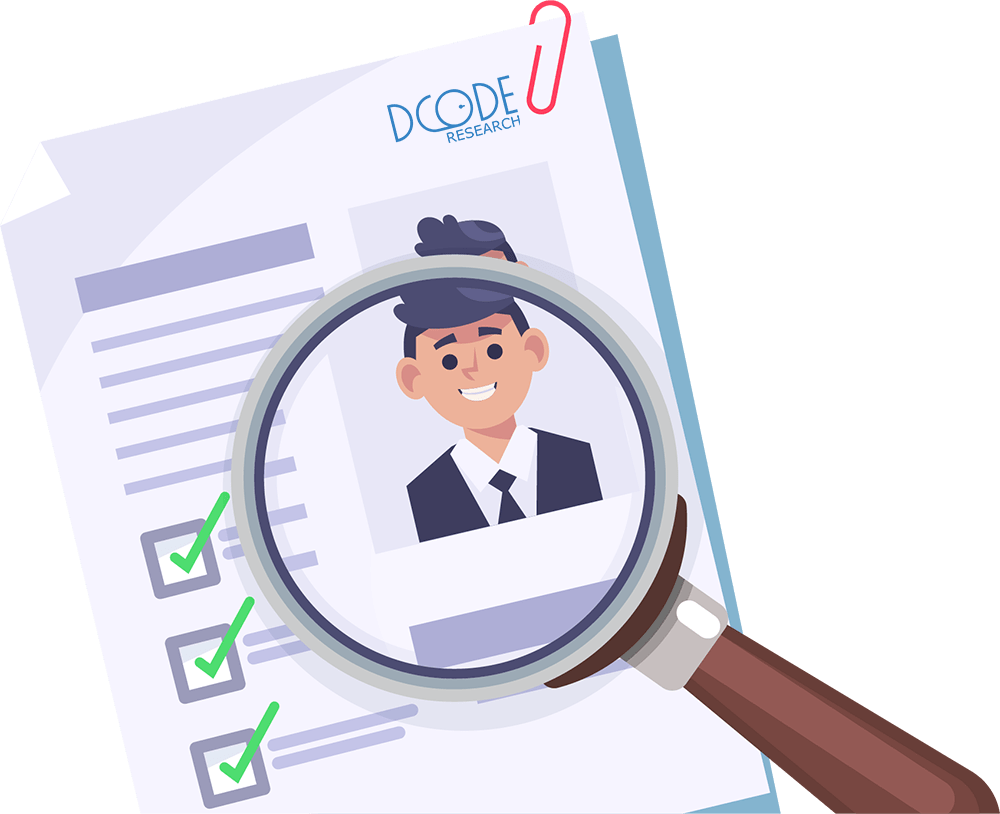 We offers affordable, fast, and accurate verification services for employment verification
We provides the fastest and most accurate employment verification services through a quick and easy process.
Find out about potential employees before the big hire through our comprehensive employment verifications. We cover all bases to help employers make better decision in the hiring process.
What Does Dcode Research Employment Verification Services Offer?
Verify your applicant's authenticity
We provides employers with the most comprehensive database of candidates to make sure that they are not hiring someone who is not qualified for the job.
We offer customizable solutions based on your project requirements. Just let us know what you need, and we'll make it happen!
Fast, reliable, and painless – just Get in touch with us once, and we'll take care of everything else. Onboarding is hassle-free and takes only few minutes.
With our easy-to-use interface and fast turnaround time, we provide an affordable way to verify your applicants' credibility without any hassle or complexity.
Avoid negative experience
We helps employers avoid the burden of a bad hire by making sure they employ only the best person for the job.
Protect your business with Dcode Research's confirmation service – verify your candidates' backgrounds before making a final decision and keep your workplace safe.
Employment verification is a simple and fast process with us.
Whether it's a single job verification or a comprehensive background check – we do all the heavy lifting!
Request Employment Verification
Quickly and easily initiate a background check process.
Process Employment Checks
Make the process of running employment checks much simpler and quicker.
Verify Candidate Information
We verify the candidate information in just a few clicks.
Frequently Asked Questions
We answer some of the most frequently asked questions about employment verification.
What is employment verification?
Employment verification is the process of confirming that a person has a valid employment status, usually with a company.

Employment verification is important for employers to make sure their employees are not using false credentials to get hired. This can also be useful for employees who want to check their own employment status with the company they work for.

There are many different types of employment verification, such as background checks, social security number validation, driver's license validation and more. The type of employment verification needed will depend on the situation and what the employer needs to know about an employee.
How does employment verification work?
Employment verification is a process that employers use to check that a potential employee is who they say they are. It can be done through various methods, such as checking their social media profile, interviewing them or checking records from past jobs.
What is the best way to verify candidates' employment history?
There are many ways to verify employment history. One of the most popular ways is to ask the candidate for references from previous employers.

Another way is to use an employment verification service that provides information on a candidate's work history and contact information for previous employers. It will help you avoid the hassle of trying to make contact with previous employers.

Dcode Research Background Checks is the leading provider of employment background check services. We're a trusted partner for employers and HR professionals seeking to pre-screen candidates.