Exit Interviews for a better workforce
Our Exit Interview Service is an innovative approach to understanding what happens when an employee leaves.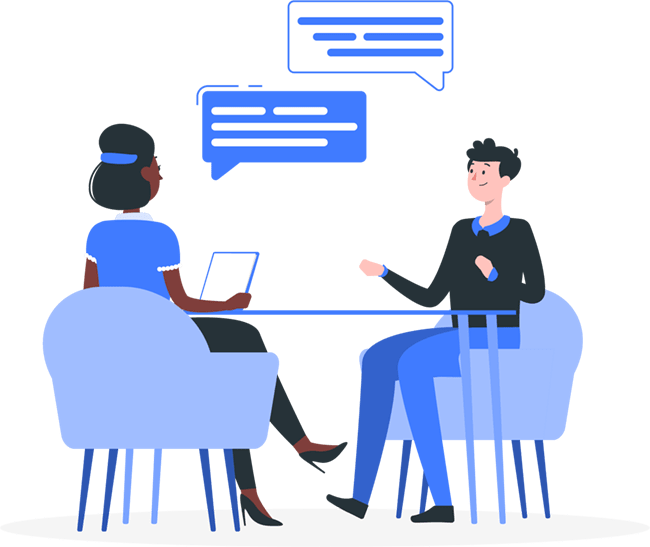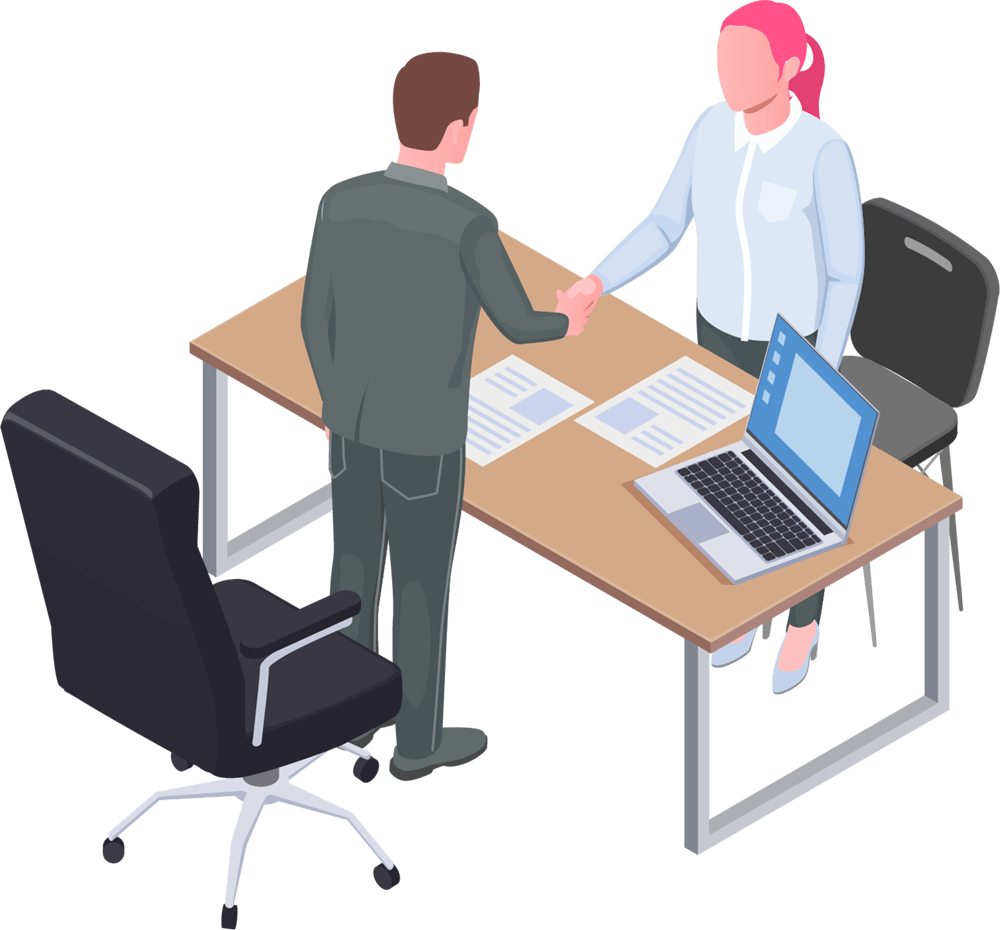 We are committed to understanding what makes an organization successful. We offer a unique combination of executive and employee exit interviews for organizations that want to delve deeper into their culture and identify potential pain points.
With Our Exit Interview Service, you don't need to speculate about why people are leaving your company anymore. We conduct all the research for you and provide you with a detailed report highlighting key insights from the interviews.
What Does Dcode Exit Interview Services Offer?
Exit interviews help bridge the gap between management and employees by providing an opportunity for both parties to provide feedback on their experience and understanding of the workplace. Interviews provide a way to inform management on how employees feel they are being treated in the workplace.
Saves time and costs for organizations
We're here to make your job easier. With us, you can save time and money by conducting exit interviews in the most convenient way possible – no need for physical presence or long wait times! While conducting exit interviews, it is often essential to ask respondents about their plans and the reasons for departing.
Understanding the day-to-day experience of employees and what motivates them can help managers to know how to best motivate employees. This understanding can also help with employee retention, because if an employee knows you care about their needs and are willing to listen, they are more likely to stay with the company.
Don't let your company fall apart
The best way to avoid losing your most important assets is by evaluating the feedback of your current team members through Exit Interviews. It will help you take proactive steps towards making the workplace better and more conducive for growth.
Know your strengths and weaknesses
Implement an exit interview program with us to know how to strengthen your organization by recognizing where you succeed and where you might need help. This way, you can make informed decisions for your company's growth and success.
We also cover a variety of other topics such as the learning curve, satisfaction with salary and benefits, rating about the company and supervisor, etc.  It's a good way for clients to find out how their organization is viewed by their employees. All these details can help us make recommendations for improvement.
Get the most out of your employees through Exit Interviews.
Quickly and easily initiate a Exit Interview process.
Make the process of Exit Interview much simpler and quicker.
Check Exit Interview Results
We conduct the exit interview and we make sure that you get all the answers.
Frequently Asked Questions
We answer some of the most frequently asked questions about Exit Interview.
What is the Exit Interview Service?
An exit interview is a structured conversation with an employee who is exiting the company. The purpose of the interview is to find out what went wrong, what was good about their job and why they are leaving.
Exit interviews are also very important for employers because they can provide valuable information on how to make their workplace better or help them identify problems that need to be addressed.
What are the benefits of Exit Interview Service?
Exit interviews are conducted to find out the reasons for leaving the company. This information is then used by the company to make improvements in their policies and practices.
Exit interviews are done at the end of a person's employment with a company. The person is asked questions about why they left, whether they would recommend the company as an employer, and other related questions. The responses to these questions are recorded by a trained interviewer and later analyzed by human resources professionals for patterns that can help improve policies or practices within the organization.
Who can use Exit Interview Service?
Exit Interview Service is a service that can be used by anyone who has a business and wants to understand their employees' feelings about the company.
Exit interviews are an important part of the employee evaluation process. They provide valuable information about how employees feel about the company and what they think should be improved. Exit interviews are often used as a way to give feedback to management, but they can also be used for other purposes such as identifying potential problems in the workplace or obtaining information on new hires.
The Exit Interview Service is a service that provides exit interviews for businesses so that they can better understand their employees' feelings and thoughts about their work environment. The service allows companies to create and send surveys, receive results, and interpret those results.